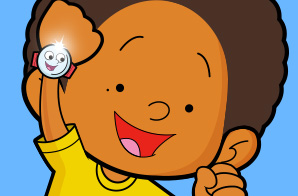 PEACEBE
Peacebe is a 6 year old little boy. He is an only child, but has many friends. His endless curiosity allows him to go on out of this world adventures! He's a kid super-hero. With the help of his side-kick (Heartwatch), Peacebe can fly, transform, freeze time, and much more!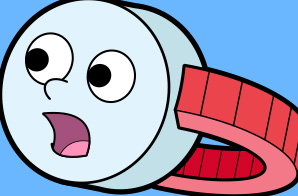 HEARTWATCH
Heartwatch is Peacebe's magical watch who will do anything to teach Peacebe lessons. Heartwatch is funny and really cares about Peacebe. He'd rather show Peacebe what's right to do as opposed to just telling him, and that's why they go on so many amazing adventures!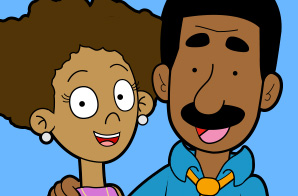 PEACEBE'S PARENTS
Gayle and Roger are Peacebe's lovable parents who always encourage their son to do his best. Gayle is a botanist and Roger is an engineer, and they both strive to instill good values in Peacebe. In their spare time they enjoy playing scrabble together as a family.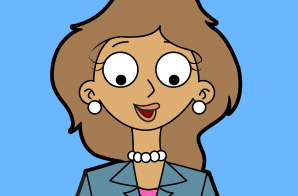 MS. NENE
Ms. Nene is Shine Bright Elementary School's outstanding 1st grade teacher! She has a passion for children and enjoys teaching her students valuable life lessons. She has been teaching for 5 years! Outside of teaching, Ms. Nene loves to write music, as well as stories.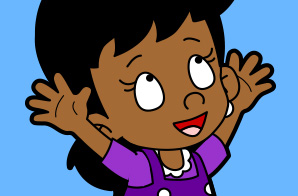 SABRINA
Sabrina is playful, outgoing, and wise. She has a love for the ocean and adores sea creatures. She loves dolphins, and was able to swim with the dolphins on her family vacation to Florida. Sabrina wants to be a marine biologist when she grows up.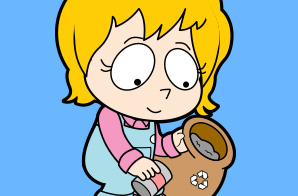 ALEXIA
Alexia is cautious, friendly, and imaginative. She enjoys keeping the environment clean, and started growing her own garden in her backyard. She picks up trash wherever she goes and recycles whenever she can. She enjoys educating her friends about nature.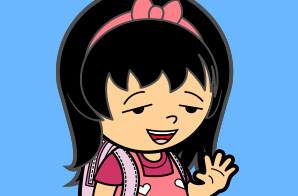 ELISA
Elisa is adventurous, clever, and humorous. She loves making others laugh and has a great sense of humor. Elisa has a passion for science and wants to be an astronaut when she grows up. She once built a rocket in her backyard in hopes that it would take her to the moon.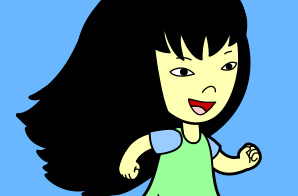 SONG CHE
Song Che is smart, funny, and fast. She is the best kickball player in her class. Song Che also enjoys drawing, painting, and anything else related to art. She can spend hours on her masterpieces and won even first place in Pinebrooke's Annual Art Competition.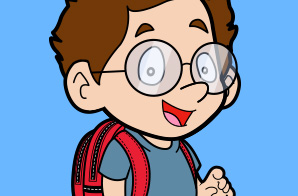 RYAN
Ryan is friendly, cautious and shy. However, he is a lot of fun once you get to know him. He is a wiz at putting puzzles together in record speed, and enjoys building mini-mansions from his toy block collection. Fascinated with how things are built, Ryan wants to be an engineer when he grows up.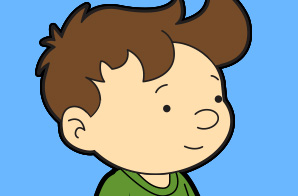 JAMES
James is humorous and silly. He is Peacebe's best friend. He will always find a reason to laugh and doesn't take things too seriously. James knows when to have fun, but he also knows when to be serious. He loves numbers, and enjoys challenging math problems.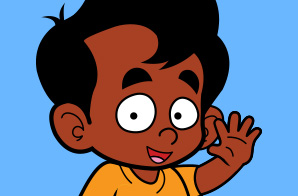 KEVIN
Kevin is kind, outgoing, and full of energy. He is known to be the life of the party. He has a love for playing the drums, and whenever he's around any instrument he can't control himself. Kevin wants to start his own band one day, and really enjoys music class.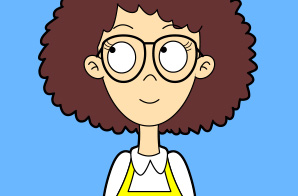 LORI THE LUNCH LADY
Lori believes in keeping kids healthy. She ensures that all of the meals at Shine Bright Elementary are delicious and nutritious. At times the lunch line can get a little out of control, but Ms. Lori loves children and has a way to get through to them.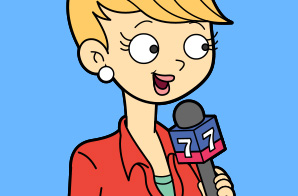 SYNTHIA STORM
Synthia Storm is channel Seven's Local news reporter. She adores featuring positive stories that unfold in the city of Pinebrooke. Growing up, she wanted to be an actress, but decided later in life that she'd prefer covering real stories around her community.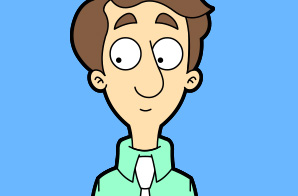 MR. ZANDER
Mr. Zander is enthusiastic about music. He inspires the students at Shine Bright Elementary to love music also. Mr. Zander was in a band when he was younger and traveled around the world. As he got older he chose to pass the love of music on to children.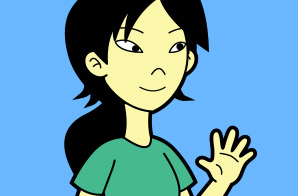 SONG CHE'S MOM
Song Che's mom is very proud of her, and is happy to be neighbors to Peacebe and his family. She is getting used to her new home in Pinebrooke, and loves gardening in her spare time. Song Che's mom is spunky, fun, and loves to read!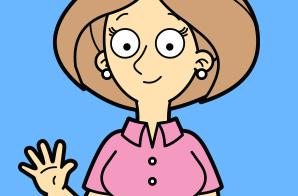 MRS. COHEN
Mrs. Cohen is a substitute teacher at Shine Bright Elementary, but she really enjoys writing Science fiction stories. She is a nice teacher, but the students know not to get her too upset or they will see another side of her.